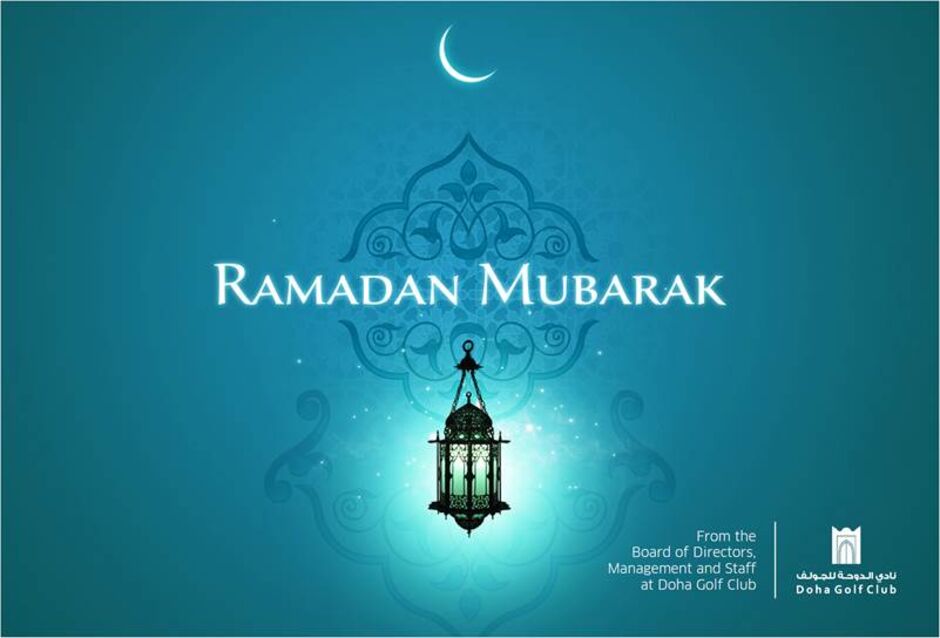 Celebrate Ramadan 2019 with some fantastic offers here at Doha Golf Club.
We have offers on Green Fees, Golf lessons, and a special, one off, Memebrship Promotion.
Please view the full details below:
GREEN FEES
Take advantage of shorter working days with these great green fee offers.
To book online, CLICK HERE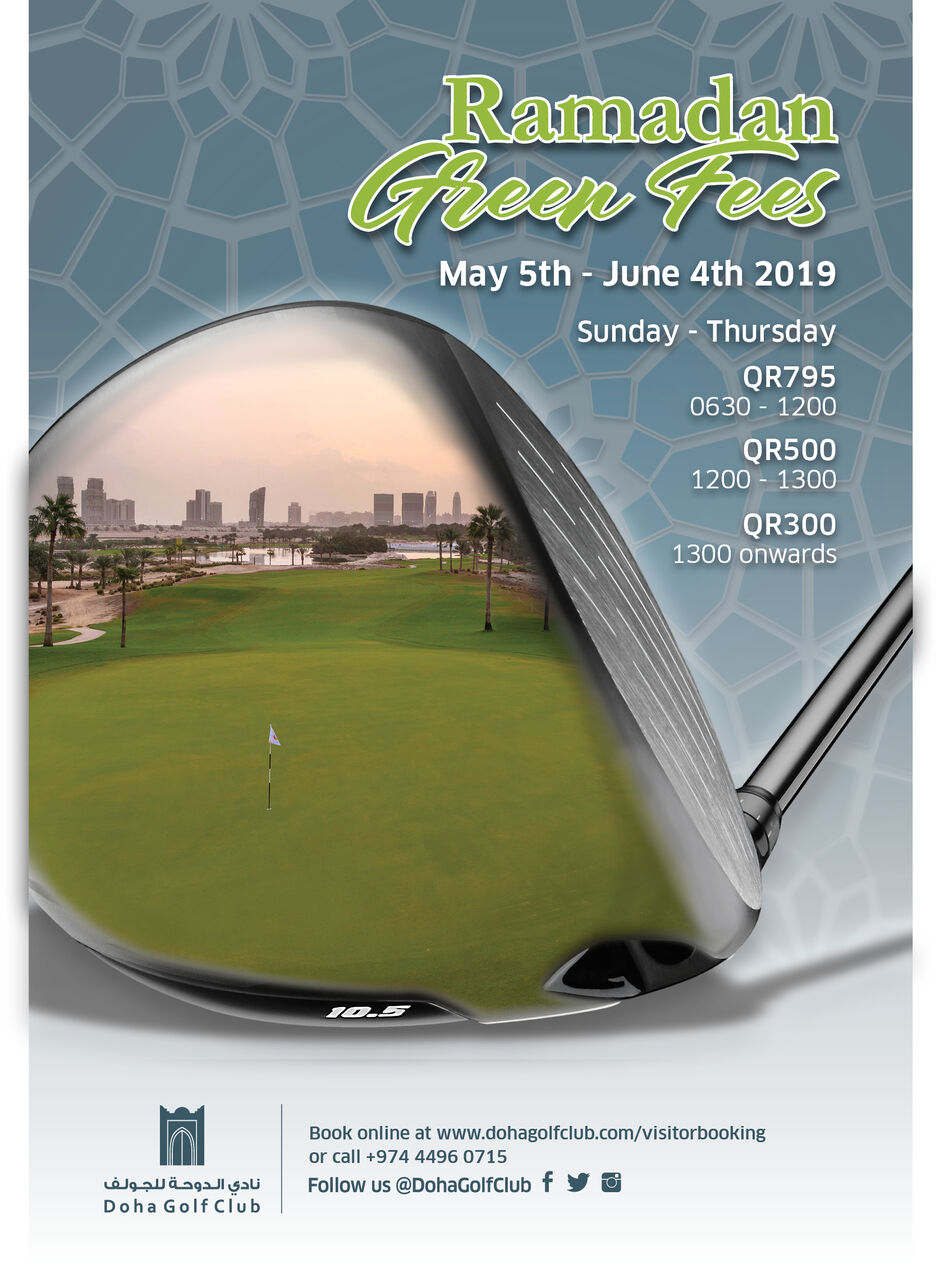 MEMBERSHIP
Plenty of time to play golf? Then this promotion is perfect for you
Click on the image below for full details
To complete your online application, CLICK HERE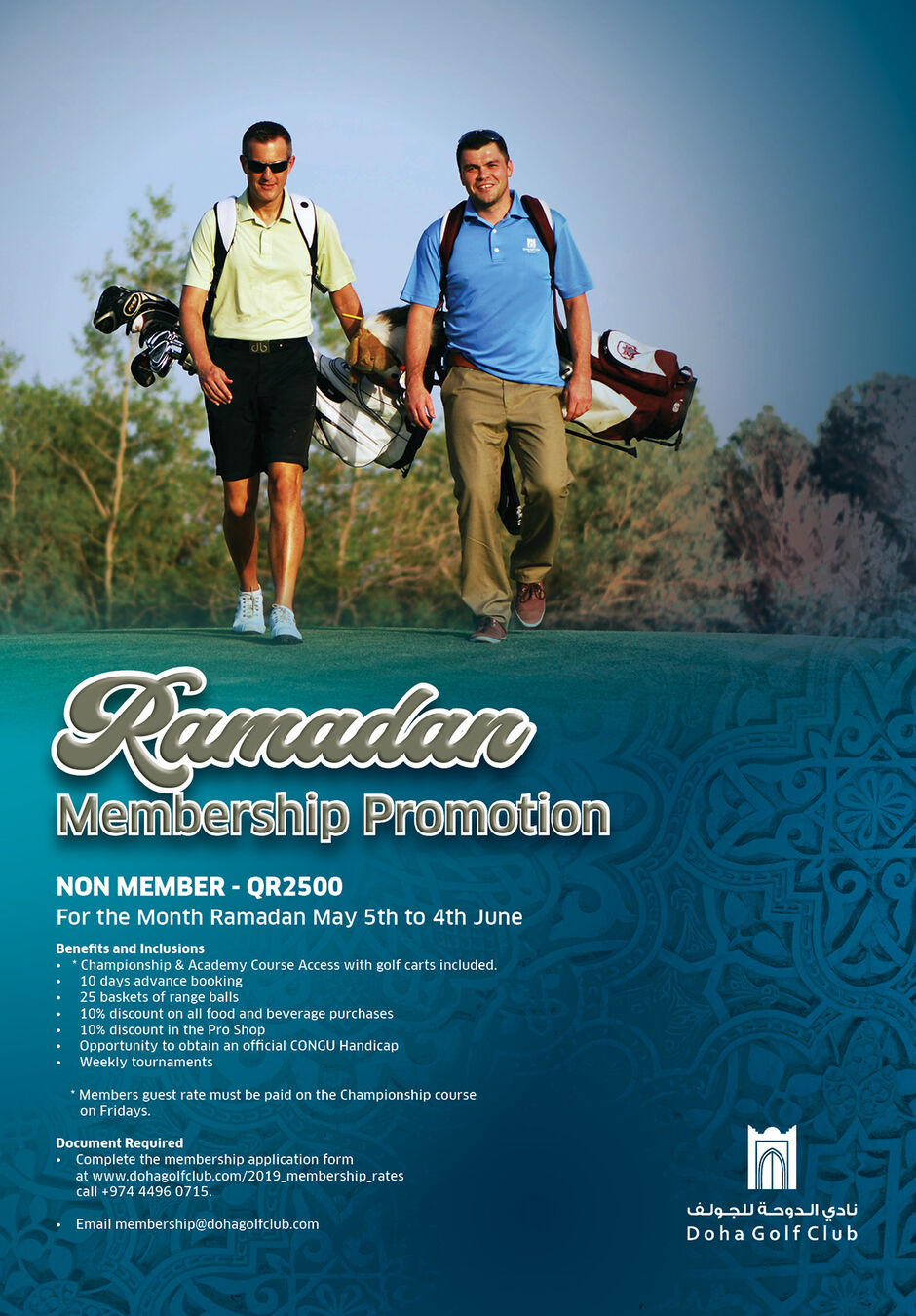 ​

GOLF LESSONS
Its the ideal pportunity for you to improve your game, or rekindle that passion for the sport. We have various offers to suit your needs.
Send us an email by CLICKING HERE or vall us on +974 4496 0755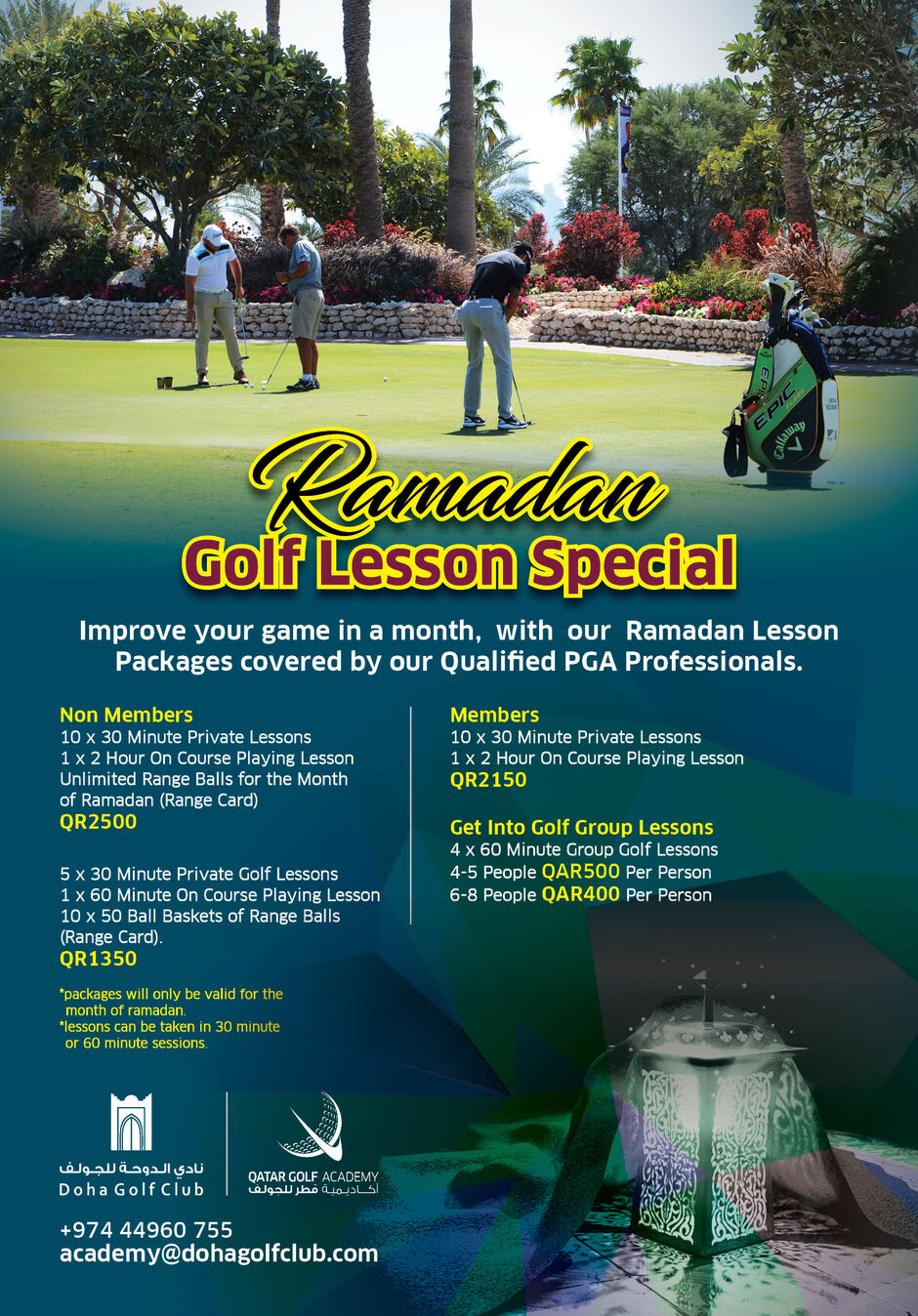 ​