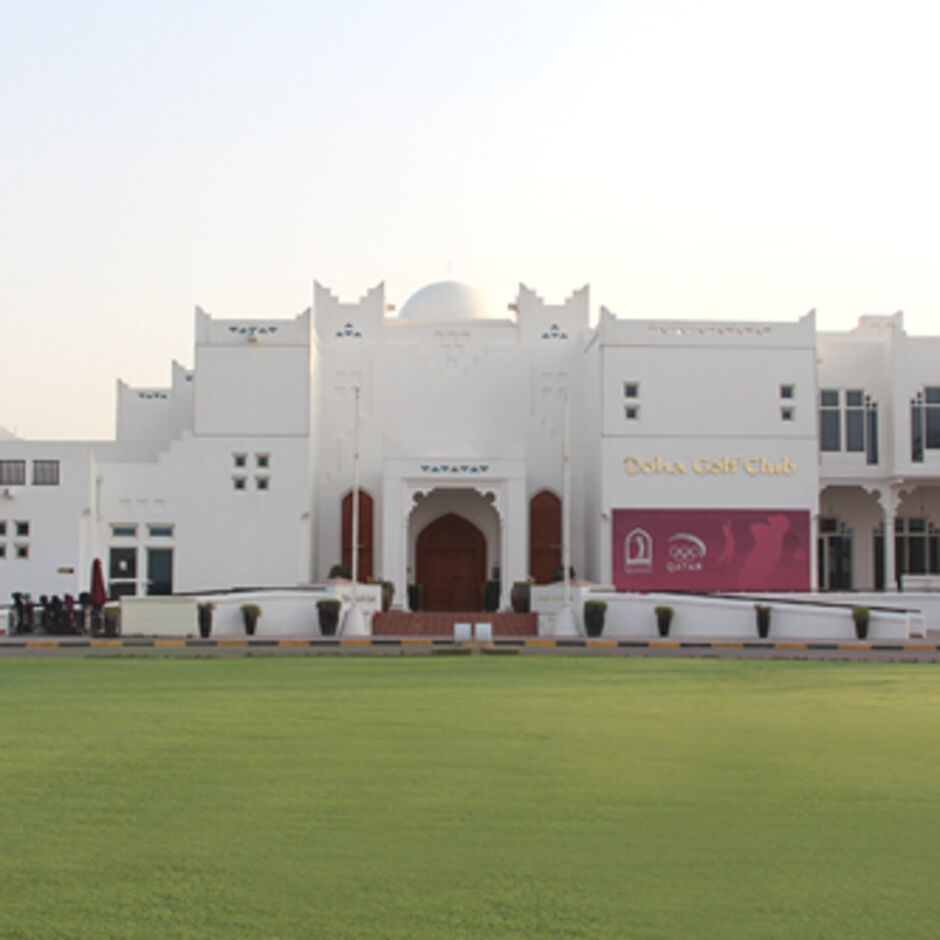 About Us
Doha Golf Club boasts an 18 hole Championship Course, a 9 hole Academy Course, an enormous driving range and putting green, 8 artificial lakes, graceful landscaping and a beautiful clubhouse designed in old traditional Arabic style, which has been located at one of the highest points on the course giving it a magnificent prominence.
The Championship Course is a tough course from the back tees and offers many strategic and heroic holes where the scratch golfer can test his skills. The course has been designed with two starting and finishing holes which maximises playing flexibility and the number of daily rounds. The unusual 150 hectare site has been enhanced by emphasizing the natural attributes and features. We have created lakes which will double as obstacles and aesthetic features. We have planted about 5000 shrubs, 6000 trees, 10 000 cacti imported from Arizona which will emphasize the nature of the rugged surroundings.
The Academy Course is less demanding and can be played by beginners, ladies and those who want to play a quick nine holes. The fairways are larger, the holes are shorter with less hazards and generally the course will allow the not-so proficient golfer to enjoy the game and the good golfer will have the opportunity to have an enjoyable round during a short break from the office.
Our Mission
To provide members and their guests a superior golf, recreation, and social experience in a beautiful natural setting.

Our mission is to create the finest, the most exciting and enjoyable learning environment for all golfers of all ages and abilities.

To make golf accessible to our members and guests by providing an open-minded and welcoming approach to experienced players and beginners alike.

To support and sustain the differentiated goals of ardent practice, a relaxing round or a competitive challenge.

Doha Golf Club will be a recognized leader in providing a high-quality experience by ensuring that our facilities and service exceed the expectations of our members and customers.
Our Values
We are committed to the achievement of a premiere golf facility, attained in an environmentally responsible manner.
We are committed to offering a welcoming and inclusive environment for all members, staff and guests.
We value teamwork and volunteerism in pursuing excellence.


We will continue to be strong supporters of competitive golf.


We actively support and promote the game to women, juniors and intermediates.