Qatar Open Amateur Championship & Commercial Bank Qatar Masters Professional Qualifier
A fantastic 3 days of tournament golf culminated in 4 players (3 Professionals and 1 Amateur), qualifying for the Commercial Bank Qatar Masters at Education City Golf Club from 5 - 8 March 2020
Day 1 saw 4 time European Tour Professional, Marcel Siem, set the pace with an eight under, 64 in the professional division, closely followed by Brandon Robinson Thompson with a six under, 66, and then Kevin Esteve closely behind on 68. In the amateur division, Tom Santa set the pace with a 2 under 70, with Education City Golf Club Deputy Course Manager, Andrew Ikstrums, returning a one under 71.
The wind increased for day 2, with scoring becoming tougher for all. Bryce Easton mastered the conditions with a fantastic, bogey free, 67, to leave it tight at the top. Tom Santa increased his lead to 4 in the amateur event, despite returning a two over 74.
Perfect scoring conditions were on hand for the final day, with the top 50 and ties making the cut. In both the Pro and Amateur divisions, it came down to players that weren't in the final groups, to make the charge to win their events.
Michael Young from Ireland, returned a one under 71, to claim the leading amateur spot, and his place in the Commercial Bank Qatar Masters
Below is Michael Young
Amateur Leaderboard

In the Pro Division, a sensational run of 6 birdies, from the 8th, led Mathiam (MG) Keyser, to victory with a bogey free 65 the best score fo the day. In a tough fought contest for the remaining 2 spots in the Qatar Masters, Niklas Lemke and Brandon Robinson Thompson, outlasted the other professionals to qualify
Below, M G Keyser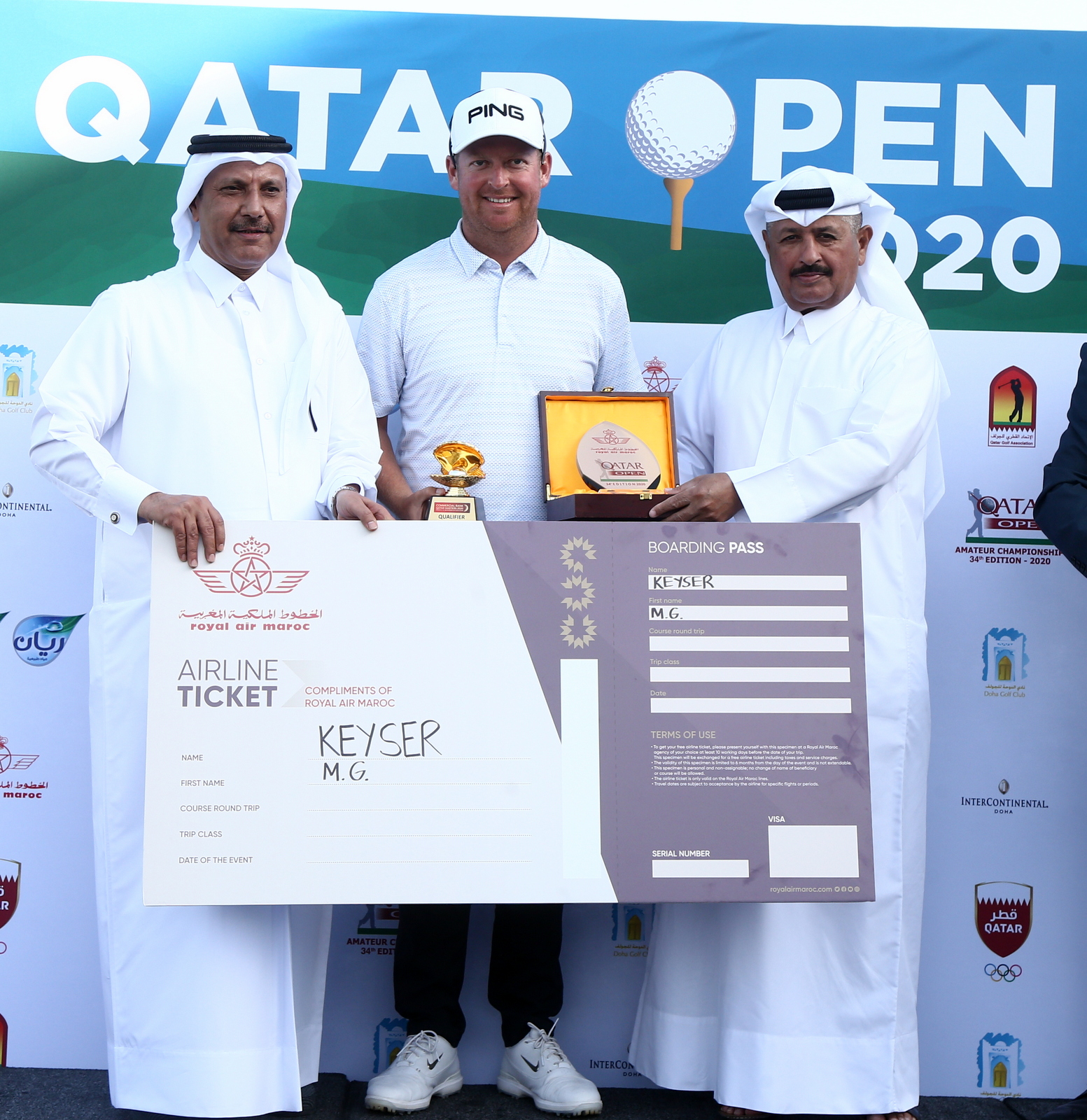 Professional Leaderboard below

For full results, CLICK HERE