Junior Golf Development Programme 2023-24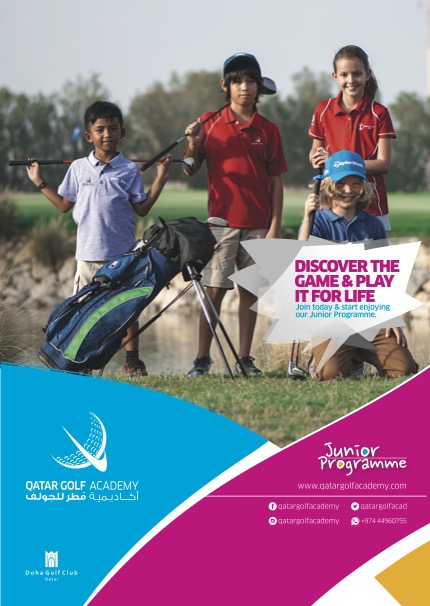 Dear Parents,
Greetings from the Qatar Golf Academy!
Firstly, we hope you and your children have all enjoyed your summer break and are looking forward to the 2023/2024 golfing season here at Qatar Golf Academy, Doha Golf Club.
As of today registration for our junior development program is now open, please find attached a registration form, schedule and pricelist.
As you will notice from the attachments there have been some slight amendments to last year's program as we are constantly trying to improve and grow the programme.
Please print out and complete the attached forms or visit the Reception to complete a copy and hand them over along with payment to confirm your child's place on your chosen day.
Places are allocated on a first come first served basis and children that have previously taken part in the Junior Development program have priority for the first 7 days of the registration period until 19th September 2023.
If you have any questions or queries on about the attached forms please contact Academy reception either by email at academy@dohagolfclub.com by telephone +974 4496 0755, or by WhatsApp at +97444960715
We look forward to seeing you all back at The Academy in the very near future.
Best regards
The Qatar Golf Academy Team
JUNIOR GOLF DEVELOPMENT PROGRAMME SCHEDULE
JUNIOR GOLF DEVELOPMENT PROGRAMME REGISTRATION FORM